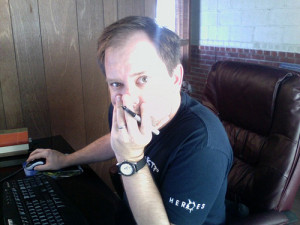 This is the most common question I've been asked recently, so here are 5 ways to inspire your blog content:
First, decide on the objective of your blog. For example, it may be to:
get found on search engines
drive traffic to your website
demonstrate expertise
add value
a combination of the above (or something else entirely)
1. Research key words and phrases
If getting found on search is one of your objectives, first do keyword research to find out what people are actually searching for.
Top tip: Open a Google Adwords account and use their keyword planner, or try keywordspy.com. (You don't have to pay for any ads to do the research.) The results will suggest blog headlines for you. For example, 'How to choose a [your job title]' might get you lot of hits.
2. Plan your year
Blogging is easier when you plan ahead. That way, you never run out of things to write.
Top tip: Draw up a calendar and write major events beside each month. Add any that apply to your industry in particular.
Here are some ideas to get you started:
January: New year's resolutions
February: Valentine's Day
March: Mother's Day
April: Easter
May: National smile month (UK)
June: Longest day
July: Independence day (US)
August: Holidays
September: Back to school
October: Halloween
November: Fireworks
December: Christmas
3. Take a lesson from the media

Headline writers at newspapers and magazines are the best in the world.
Top tip: Decide what newspaper or magazine your target audience is most likely to read. Visit their website. Copy the ten top headlines and change the words to suit your business.
For example, from Cosmopolitan.com today:
Watch These 6 Amazing Beauty Hacks That Will Make Your Life Easier
Important: J.K. Rowling Is Writing a New Children's Book
10 Must Have Women Dresses
For a dentist could become…
Watch These 6 Amazing How To Videos That Will Make Cleaning Your Teeth Easier
Important: The Lancet Is Releasing a New Guide to Dental Hygiene
10 Must Try Toothpastes
For a coach could become…
Watch These 6 Amazing Tips That Will Help You Set Your Goals
Important: You Can Now Download Our New Ebook
10 Must Have Success Secrets
For a fashion retailer could become…
See These 6 Amazing Ideas That Will Make Online Shopping Safer
Important: Our New Shipment of Jackets Is Arriving Next Week
10 Must Have Looks For The Party Season
4. Take a lesson from Rudyard Kipling
Author, Rudyard Kipling summed up journalism when he wrote:
I keep six honest serving-men
(They taught me all I knew);
Their names are What and Why and When
And How and Where and Who.
I send them over land and sea,
I send them east and west;
But after they have worked for me,
I give them all a rest.
Every news story answers Who What When Where Why How. For example, today's top story on the BBC news site starts:
Commons committee warns David Cameron against Syria vote
WHO Commons committee WHAT warns WHO David Cameron WHAT against Syria vote
When you start a blog post with WWWWWH, it answers the unspoken questions in the mind of the reader and so makes it more compelling to read.
Top tip: Make an Excel spreadsheet with six columns headed Who What When Where Why How. List all the questions you can think of under each heading that relate to your business, then turn them into blog topics.
5. Search YouTube
Three facts to remember…
Blog posts don't have to be long
YouTube is the world's second largest search engine (and it's owned by the largest – Google)
By sharing a video on YouTube, the producer is giving permission you to share it too
Top tip: Search YouTube for your key words and phrases. Find a suitable video (not one that advertises a competitor), and click the 'share' link underneath. Click to highlight the code, and copy/paste that into your website or blog (or email it to your web designer to do it for you). Add a sentence or two of commentary to explain why your readers will find the video useful, and Bob's your uncle.
I hope this helps, but if you're still stuck for inspiration, give me a call.
photo credit: What's this button do? via photopin (license)
To receive advice like this direct to your inbox, sign up to my Writing Without Waffle tipsheet (top right)