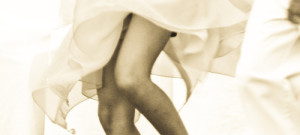 Ever had your legs waxed? It's painful. Hot wax is applied in strips and then ripped off, pulling out your hairs by the roots. Multiply the feeling of removing a sticking plaster by about 100. Very ouchy.
Copywriting can be painful too.
You might think it's something you can do yourself – but it will probably take longer than you hoped.
Yes, you might know your business better than anyone else – but there is a danger that you're too close to it. A good copywriter will translate what you want to say into language that your customers will respond to.
When you're busy running your own business, you need to find uninterrupted time to write. Writing is quicker and easier for a professional copywriter – after all, it's our job.
A copywriter asks questions and does research that gets to the root of the matter. We explore those hard-to-reach places to uncover the angle that makes your business stand out from the rest while reflecting the unique voice of your brand.
You might have learned how to put a sentence together, but you don't know what you don't know. A good copywriter knows about spelling, grammar and punctuation, but also about marketing, psychology and SEO.
We also know you should repeat the process regularly, communicating with your readers via newsletters and blog posts as well as one-off marketing pieces such as your website.
Why put yourself through needless pain? For a smooth result, relax and use a professional.
Top tip

The world's best headline writers work on national newspapers and magazines, so look at the publications read by your target audience and adapt their headlines to suit your content. For example, this article was inspired by a conversation with choreographer/singer/producer Jason Gardiner at a blog-writing session I ran in Covent Garden. It's based on a headline we spotted on Cosmo Online.
photo credit: MastaBaba She's got legs via photopin (license)
Save
Save
Save
Save
Save
Save
Save
Save
Save
Save