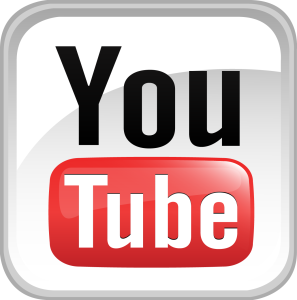 As you may know, video marketing is The Next Big Thing. If you don't include video on your website or blog, you're missing a really important trick. You may also know that YouTube is owned by Google, and is the world's second largest search engine.
However, YouTube is not the most intuitive platform to use. So here are my top 10 tips to help you make the best of it.
1. Claim your YouTube URL to replace the random string of letters and numbers it gives you by default.
For example, mine is youtube.com/WritingWithoutWaffle
2. Add a header image to match your brand. They call this 'channel art'. Note that the image needs to be big enough to fit a TV screen, including 'quiet zones' where you shouldn't put any important copy as it won't be seen on smaller devices such as mobile phones.
Follow this link for more information
3. Record a video trailer that will be shown only to new visitors to your channel e.g. "Thanks for viewing my channel where you'll find this, that and the other thing. Please subscribe to ensure you don't miss any new videos when they are released."
Repeat visitors will see suggested videos instead.
4. Divide your channel into sections using playlists. You can include other people's videos as well as your own. It's a clunky process, but your channel will look good when it's done:
Log in to your YouTube account
Go to www.youtube.com/my_videos
Below your video, click "+ Add to"
Create a new playlist (or select an existing playlist and ignore the next three bullet points)
Give your playlist a name
Select public, unlisted or private
Click "create"
Go to "my channel" (dropdown link near the YouTube logo)
Scroll down to the bottom
Click "add a section" button
Click the drop-down arrow under "content"
Choose "single playlist"
Click the drop-down arrow under "choose a playlist"
Choose "my playlists"
Click the drop-down arrow under "find a playlist"
Choose which playlist you want
Click the drop-down arrow under layout
Choose "horizontal row"
Click "done"
5. Complete the 'about' tab. On mine, I use the same bio as Twitter.
6. Connect your channel with Google+ and your website. These will show as clickable icons on your header image.
7. Ensure each video you upload has a keyword-rich, informative title
8. Add a two-line description that includes your URL (the backlink can help with clickthroughs and SEO). Only the first two lines show by default. You can also include a keyword-rich transcript of your video that shows when someone clicks the 'read more' link
9. Ensure the video has your branding at the beginning and end, and your call-to-action every minute or so in case people stop watching before it's finished.
You can add captions within YouTube but note they don't show on all devices so it's better to add them when editing the video offline.
10. Click the 'share' button under any video to copy/paste the code into your website or blog. When watched, the view count goes up in YouTube.